Car Locksmith Washington, DC – Locksmith Service Washington DC
What do you do when your car lock refuses to work or when you find that you're in need of a new car key? In times like these, turning to the technician at your local hardware store is no-go, as you need someone with the professional expertise in handling car locks and keys – what you need is a car locksmith.Locksmith Service Washington DC is an established locksmithing company that is known to deliver a wide range of lock and key solutions to clients from across the residential, commercial and automotive spectrum in Washington, DC area. With a dedicated automotive division comprising of trained and highly experienced car locksmiths, you can hire us for anything; right from transponder key creation to fixing a
You can avail the following services:
Car key duplication:
You can always get a spare key made just in case you lose the original and find yourself unable to use/access your vehicle. We own advanced key cutting machines and programming tools to devise car keys in minimal time and costs.
Help with car lockouts
Did you lock yourself out of your own car? Are you in need of immediate car unlock assistance? Then reach out to us and we'll dispatch our 24/7 emergency assistance team right away. Our car locksmiths will get to you in less than 20 minutes and help unlock the car.
Ignition related services
Ignition trouble can cause unexpected vehicle stalling and even prevent you from using your vehicle. You don't have to count on your local mechanic to fix it up, because our experts can handle it. From making ignition keys to ignition cylinder replacement, we can do it all.
Here are some of the other services we provide: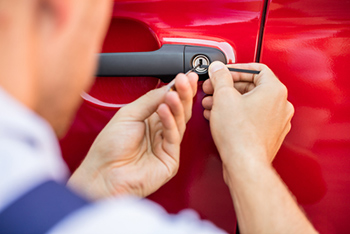 Car lock repairs
Transponder key programming
Car key making
Trunk unlock
Retrieving keys locked in car
Car unlock solutions
Laser car key making
New lock installation
24 hour emergency locksmith
You can't always be sure that you'll be in need of a car locksmith during business hours or at a convenient place. There's a chance you might run into trouble at an odd hour or far away from familiar terrain – but, you don't have to worry! No matter where you are, and what time you need our help, you can count on us to deliver exceptional automotive locksmithing services.
Why look elsewhere? Hire the best car locksmith in Washington, DC now by dialing 202-715-1348!