Rekey to Master Key System Washington, DC – Locksmith Service Washington DC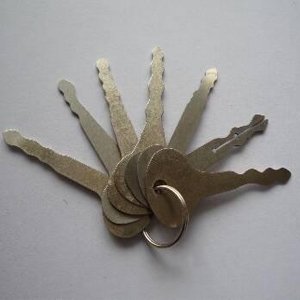 How many locks do you have installed in your home? When you count those on your doors, windows, shed, garage, cabinets, safes, closets and others, you'll end up with a double-digit figure, which also means that you need to handle an equivalent number of keys. For a business enterprise, the number may even grow to an extent where there's an extra digit added. How then is key management made possible in such environments? Should you choose to lug around a heavy key ring or is there a better option? If you want to make the smart choice, then consider a rekey to master key system that will make key management effortless. Locksmith Service Washington DC is here to tell you why!
Why should you rekey to master key system?
Multiple keys means trouble gets even more multiplied! Something as seemingly simple as gaining access to your property might seem like a daunting task. If you're a property manager and have multiple tenants, can you imagine the hassle you'd have to go through to find a key when someone loses a key and requests you for a spare? A master key system, on the other hand, makes life a lot easier by using a single key to access all the locks in the set! If you rekey to master key system, not only do you get greater key control and easy accessibility, but you also get to establish multi-level access. Such a hierarchical system grants access/restricts it as per your requirement.
If you want to establish this system in your property, then there's no one better than us in Washington, DC area to fulfill that requirement.
Why choose Locksmith Service Washington DC?
Because we know all about master keys systems better than anyone else having worked with it for the past ten years. Unlike the common perception, a rekey to a master key system isn't a simple process and there are a lot of technical challenges one might face. No handyman or an average locksmith will be able to carry out the task efficiently. If you don't want to compromise on your security, then you need to find a professional locksmith who has an in-depth understanding of locks and how they can be rekeyed to accommodate a viable master key system. Find such professionals with us!
What we do?
Step 1: At first, we identify the locks that we need to rekey to master key system
Step 2: If there are any worn out locks we replace them or fix those with operational issues.
Step 3: Our experts then craft a comprehensive layout
Step 4: We then finish rekeying the locks as per the layout
Step 5: Our key makers will then make both change keys and master keys to fit the locks
If you need increased security and convenience, then it's time to switch to a master key system! Call Locksmith Service Washington DC for the job on 202-715-1348!