Rekeying Locks Washington, DC – Locksmith Service Washington DC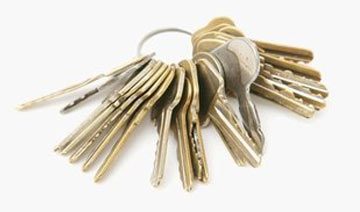 Keys are small objects, and as such, it's quite easy to misplace them. When you lose a key, you simply take out a spare and go about your daily business as if nothing had happened. What if one fine day you wake up to the realization that the lost key had been picked up by someone and used to gain access into your property? Could you have possibly averted a burglary had you been more careful? Yes, a little foresight could have made a world of difference! That's why, when it comes to your locks and keys, you always need to take extra precautions. In case you've handed out keys to people you no longer have contact with or suspect that your key is stolen, then the best course of action is to call in a locksmith for rekeying locks.
Reach out to Locksmith Service Washington DC – the region's leading locksmithing company that is trusted for everything; right from installation to repairs to rekeying! If you're looking for the best in Washington, DC area, then it's us you hire.
What is rekeying?
The procedure, unlike a replacement, involves replacing only the internal components or the configuration of the lock, thus leaving the outer case intact. Instead of completely discarding the locks, rekeying locks involves changing the configuration alone and though the lock may look the same, it would no longer work with the old key. So, even if someone does have a hold on your keys, you can render them useless through the procedure, as it requires the use of a new set of keys to operate the locks.
When should you get your locks rekeyed?
When you lose a key: If you lose a key, then rekeying locks is a must, because when it comes to security you can never be too sure.
After a tenant eviction: Have you evicted a tenant from your property? Even if they handed out all the keys, you can never be sure if they have a spare. Rekey locks to deny access.
After a fall out: Maybe you handed out keys to a neighbor or a friend and are now no longer in good terms. Immediately rekey your locks to restore your peace and sense of security.
To improve function: The procedure requires the entire lock to be dismantled, and as such, once the locksmith is through, any minor operational hiccups would be addressed.
To adopt a master key system: With a master key system, you can align your locks to open to one key. Rekeying locks can make this possible!
Why should you hire a professional?
True, there are several toolkits and DIY guides available in the market, but it's definitely not recommended because you can possibly carry out the procedure wrong or end up damaging your locks in the process. Always trust a professional, and more so, a professional from a reputed company. Most locksmiths from unscrupulous agencies can fool you into opting for a replacement to make a quick buck. By choosing a company like Locksmith Service Washington DC that has a solid reputation, you'll be assured of reliable, honest and high-quality rekeying locks service.
Want to get your locks rekeyed? Then dial 202-715-1348 now!